A 13-Episode Human Strong Production
"
I AM
NOT
OKAY"
Series
Raw conversations about mental wellness, addiction, and anxiety with industry leaders from sports, media, the arts,
healthcare

and business.

Human Strong is a Bayridge Circle of Care Company
A human strong production
Welcome to the "I AM NOT OKAY" 13-Episode Series
A Message From Our Host:
Kim Christink, Registered Psychotherapist
"The intent of this series is to answer the great need we are experiencing for help to better manage our own emotional, mental well-being, and to learn about our capacity to become more resilient."
Episode 1
What Good Does Talking Do?
Leigh Steinberg - Click for Bio
Michael Wekerle - Click for Bio
Episode 2
Is Work Your Seductor?
Bryan Robinson - Click for Bio

Kip Baldwin - Click for Bio
Episode 3
Chasing the Help
James Altucher - Click for Bio
Harris Goldberg - Click for Bio
Episode 4
Men and Competition
Jeff Dowd - Click for Bio

Pepper Foster - Click for Bio

Episode 5
When Men Behave Badly
Anil Anand - Click for Bio
Randy Scott - Click for Bio
Episode 6
Smoke & Mirrors
Jann Arden - Click for Bio
Ryan Shore - Click for Bio

Episode 7
You Can't Handle the Truth
Billy Hayes - Click for Bio


Episode 8
The Silent Killer
Barbara Ligeti - Click for Bio
Howard Kern - Click for Bio

Episode 9
Coping With High Stress & Trauma
Kevin Garratt - Click for Bio
Blair Christink - Click for Bio

Episode 10 - Part 1
R.E.S.P.E.C.T
Kristine DeBell - Click for Bio


Episode 10 - Part 2
R.E.S.P.E.C.T
Ashley Stahl - Click for Bio


Episode 11
Tough Exterior
Dave Hutchison - Click for Bio

Joe Tilley - Click for Bio
Episode 12
How to Seek Comfort
Evan Hirsch - Click for Bio
Kip Baldwin - Click for Bio
Episode 13
Is It An Eminence Front?
Gabor Maté - Click for Bio


Thank You to Our Series Partners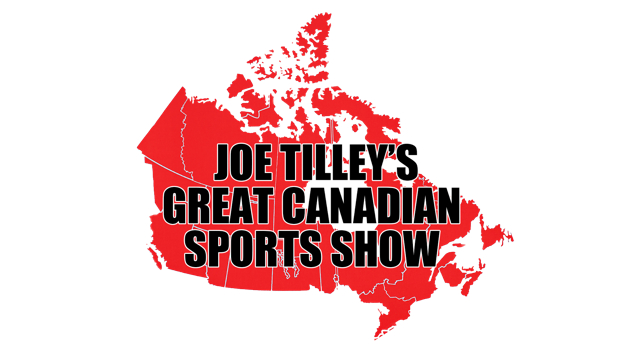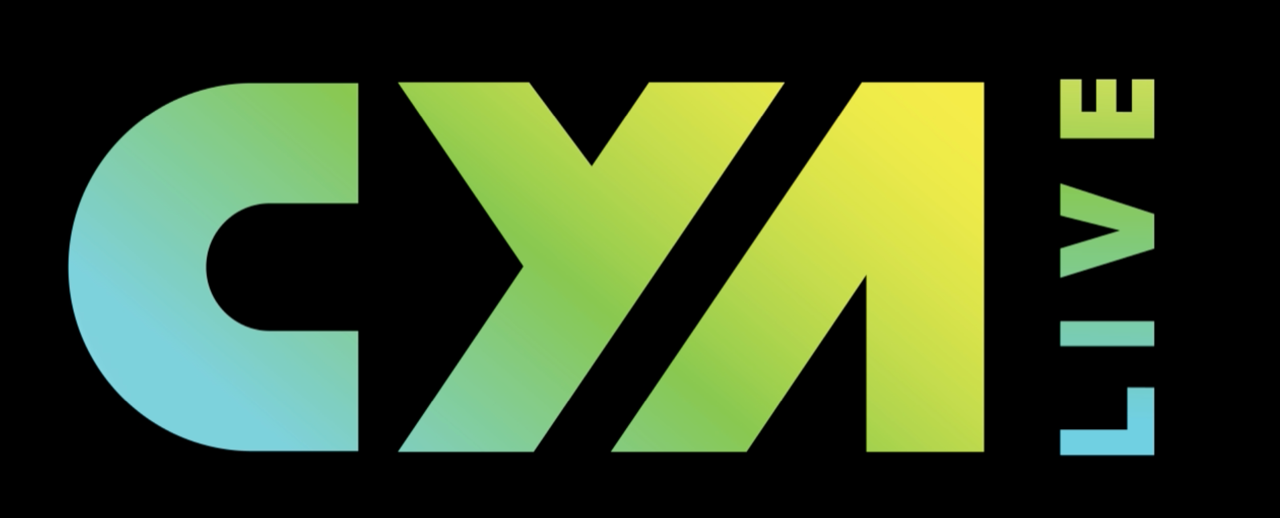 The Series Host:

Kim Christink, Registered Psychotherapist
Kim Christink is our Host and Psychotherapist for this series I AM NOT OKAY. Kim is the Founder and Executive Director of Bayridge Counselling Centres and Human Strong which is part of the Bayridge Circle of Care. He is an author and creator of several mental health programs in the area of mood disorders and anger management.
For several years Kim hosted a call in National TV Talk show called "Nite Lite," and has appeared on numerous national talk shows speaking to the issues of mental health and relationships. Over his forty-year career, Kim has intimately worked with thousands of individuals, couples and families to help navigate the challenges of mental, emotional and relational health.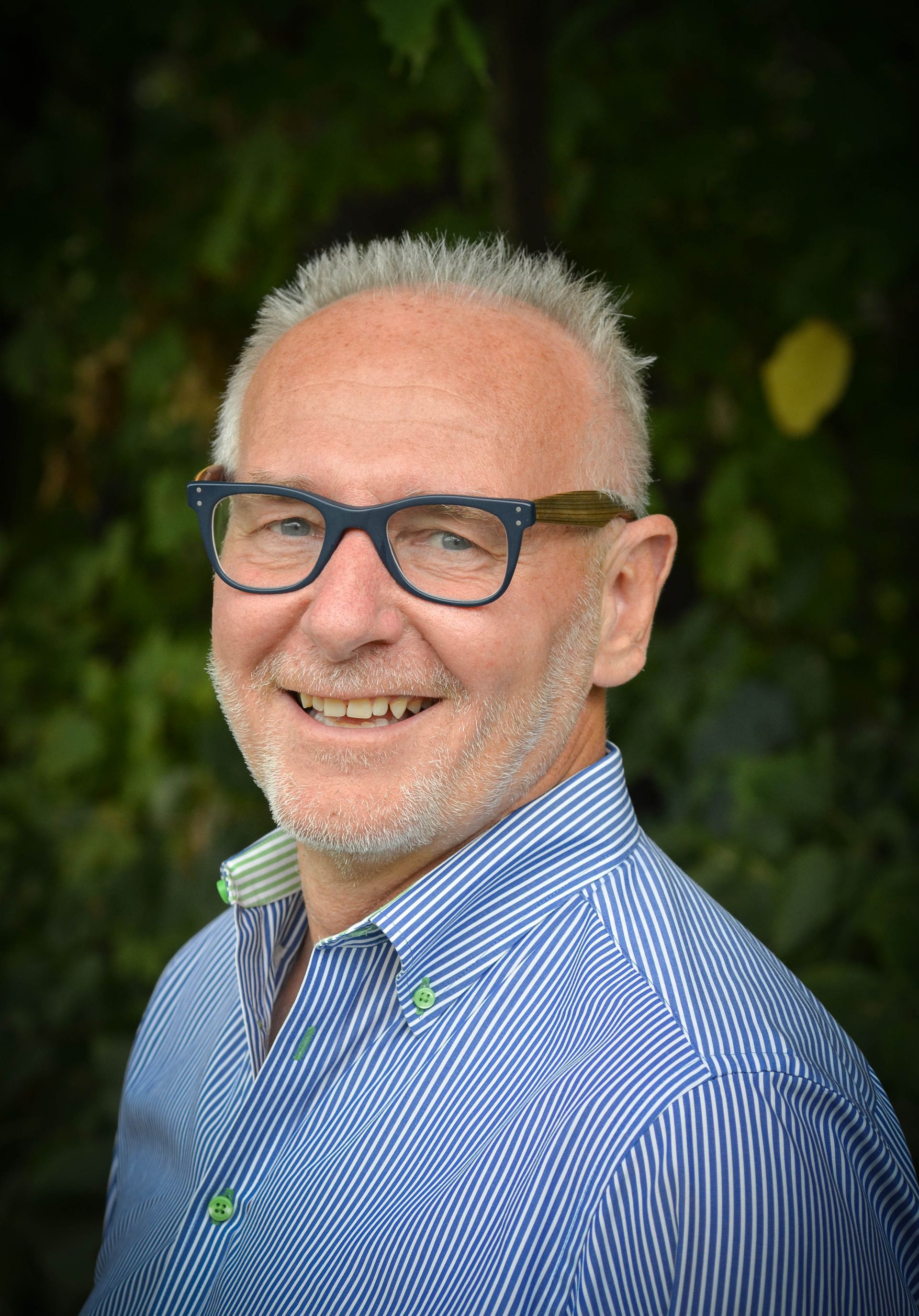 Creating Greater Resiliency in Our Lives
Kim Christink
Executive Director of Bayridge Counselling Centres and Registered Psychotherapist
Leigh Steinberg
Leigh Steinberg, premier sports agent, entrepreneur, best-selling author, and Chairman of Leigh Steinberg Sports and Entertainment Holdings, is best known for his work building athletes into stand-alone brands. He is often credited as the real-life inspiration for the Oscar-winning film Jerry Maguire. Leigh has represented many of the most successful athletes and coaches in football, basketball, baseball, hockey, boxing, and golf, including the number one overall pick in the NFL draft for an unprecedented eight times in conjunction with 64 total first round picks. With an unrivalled history of record-setting contracts, Leigh has secured over $4 billion for his 300+ pro athlete clients and directed more than $800 million to various charities around the world.
Over the course of his career, Leigh has been featured on numerous national television programs, including 60 Minutes, Larry King Live, The Today Show, Lifestyles of the Rich and Famous, and many more. He has been profiled in a host of magazines, including Business Week, Sports Illustrated, ESPN the Magazine, People, Forbes, Playboy, GQ, and FHM. He currently resides in Newport Beach, CA.
Michael Wekerle
Michael Wekerle is often referred to as a rock star in the world of Canadian finance, known for his shrewd value spotting in the fields of tech, biotech and media. He spent his early days as a Vice President of First Marathon Securities for over 10 years, following this tenure Michael was co-founder of GMP Securities and managing partner. As the founder and Chairman of the merchant bank Difference Capital Financial Inc., he oversaw a fund that includes such successful growth companies as Hootsuite, Vision Critical, BuildDirect and Blue Ant Media. Michael is currently the director and major investor at Mogo Finance Technology Inc. which acquired Difference Capital Financial Inc. He is also the owner and CEO of The El Mocambo in downtown Toronto, an entertainment venue, production facility, retail store, and the largest recording studio on the eastern seaboard, which he revived and renovated for the age of livestreaming. He is a major investor in CYA Live, an immersive social broadcast platform for shared real-time experiences. He is Chairman and CEO of Waterloo Innovation Network Inc and holds significant real estate assets, including an impressive portfolio of high-tech commercial properties in Waterloo, Ontario. He is a partner in the Canadian franchise of Wahlburgers—Paul, Donnie and Mark Wahlberg's Boston-based chain of restaurants. He was an investor on the Canadian reality show Dragon's Den for four years first appearing in the ninth season. Michael lives in Toronto and is a doting father to six children. He has donated millions of dollars to a wide variety of philanthropic interests, as well as the youth outreach organization Seeds of Hope and the acclaimed Baroque opera company Opera Atelier.
Bryan Robinson
Bryan is a psychotherapist in private practice and professor emeritus at the University of North Carolina. He is an award-winning author of two novels and 40 nonfiction books. He has appeared on 20/20, Good Morning America, ABC's World News Tonight, NBC Nightly News, NBC Universal, the CBS Early Show, CBS The Doctors, and The Marketplace on PBS. He hosted the PBS documentary "Overdoing It: How to Slow Down and Take Care of Yourself." His book, Chained to the Desk: A Guidebook for Workaholics, Their Partners and Children, and the Clinicians Who Treat Them, is now in its third edition. He developed the Work Addiction Risk Test (WART), an instrument used worldwide to measure work addiction. His latest book from William Morrow/Harper Collins is #Chill: Turn Off Your Job and Turn on Your Life and Daily Writing Resilience: 365 Meditations & Inspirations for Writers. He is a contributor on leadership and careers for Forbes, Thrive Global, Psychology Today, and The Big Thrill. He also writes a monthly column on writing resilience for Killer Nashville Magazine and co-hosts the international live webinar Resiliency 2021. He lives in Asheville with his spouse, one Yorkie, three Golden doodles, along with occasional bears at night.
Kip Baldwin
Kip knows his purpose for BEING is to share all that LOVE is through his many solutions driven projects; using media in all its forms to help awaken individuals, and by proxy the collective, to the LOVE Paradigm emerging. He feels that for a new story to be conceived for humanity, a mass imagining of our limitless potential is what is needed to bring about an age of collaboration, compassion, empathy, and oneness. Kip brings over 25 years of entertainment industry, marketing, and product development experience to S.O.U.L., ranging from the Hearst Ranch and Windy City Novelties, to Carlos Falchi Designs and Will Vinton Studios, and is the co-founder of the United Filmmakers Association. In the world of entertainment, Kip has produced many works including; Loophole, Restorations Unlimited, Breaking Bud, The Road to Fenderville, One Hundred Things, Cold Pressed, and Love Floats. He also co-created the popular and influential reality series WEED COUNTRY in cooperation with Studio Lambert and The Discovery Channel.
James Altucher
James Altucher has started & ran more than 20 companies & is currently an investor in & advisor to over 30, but at one point, James lost everything. In a matter of months, his account drained from $15 million to $143. Depressed & on the floor, James realized that today's standard view of success comes with conditions & the only way to be truly successful and fulfilled is to "choose yourself", and "Skip The Line" Now, James Altucher is a bestselling author, successful entrepreneur, angel investor, chess master, and host of The James Altucher Show podcast.
Harris Goldberg
Harris is a writer/director in feature film and television. He started making films after he sold his first screenplay within a week of moving to Los Angeles. He was signed to The William Morris Agency a week after that where he secured his first screenwriting job writing for National Lampoon.Prior to this, Harris hosted and performed his own radio shows and did stand-up comedy at clubs across Canada. Harris first love, however, was tennis, where he reached a Canadian ranking of number 2 in the country. Taking a year off to pursue the Satellite tennis circuit, he concluded that tennis would not be his life's work when John McEnroe beat him 6- 0, 6-0.Deciding to stay in film and television, Harris went on to write the award winning, A STEP TOWARD TOMORROW starring CHRISTOPHER REEVE. Other films he either wrote, co-produced or directed (sometimes all of the above); include DEUCE BIGALOW; MALE GIGOLO, THE MASTER OF DISGUISE, WITHOUT A PADDLE, THE LIST. Harris also writes for television for HBO, CBS, NBC, ABC, TNT and USA. It was during this time Harris began suffering from an anxiety and stress, noting that it was the most frightening time of his life. After his recovery, he wrote and directed the film "NUMB."
Jeff Dowd
Jeff "The Dude" Dowd is an activist, writer, producer, producer's representative, and a nationally recognized authority on film from script to marketing, distribution and exhibition. Jeff was and still is a key team player in the independent film movement. Jeff was a member of the Seattle Seven protesting the Vietnam War. He was up for charges of conspiracy and yet it was later dismissed after the prosecution's case imploded. Jeff was only 20 years old at the time. Jeff went on to work with Robert Redford to help form the Sundance Institute where it later became the Sundance Film Festival. Around that same time The Coen Brothers connected with Jeff where they based the character of "THE DUDE" played by Jeff Bridges in their film THE BIG LEBOWSKI, hence the moniker, THE DUDE, and the DUDE WILL ABIDE stuck. THE DUDE became a cult following. Jeff works with PeaceJam where they have helped a million 'kids at severe risk' find purpose through successful support and mentoring.
Pepper Foster
In 1985, notorious twin brothers Chip & Pepper co-founded the iconic skate and surf lifestyle brand. Since then, the brand has become globally recognized for being a pioneer in the premium denim market, known for its vintage denim, champagne cotton stitching, selvage denim detailing and comfortable fits. In 1990 Chip & Pepper landed their first TV show on NBC Universal, E Channel and MTV, the show gained huge popularity and they became Hollywood stars, and their fame quickly spread.Today, Chip & Pepper continues to embody a rich heritage representing California's laid-back vibe that is rich with surf and denim subculture. Chip & Pepper are getting the band back together — Focused, formidable, and young.Meanwhile, during a slight Chip & Pepper hiatus, Pepper had his eye on the iconic lifestyle magazine, EASYRIDERS, inspired by the cult film Easy Rider. So, when the original founder of the magazine was thinking of selling after 50 years, Pepper leaped into action and purchased the iconic lifestyle magazine and brand with 13 other publications such as TATOO, IN THE WIND, BIKER, and more. Today he's created multiple licensing deals worldwide for EASYRIDERS and several franchise opportunities.
Anil Anand
Anil Anand has served as a police officer with a Canadian police service for 29 years; with assignments as a front-line officer, undercover narcotics officer, and intelligence officer. He has worked in Professional Standards, Business Intelligence, Corporate Communications, the Ipperwash Inquiry, and been assigned to Interpol. He has worked on cases ranging from routine street level investigations, to cases involving international organized crime, and has been involved with the extradition of accused persons from the United States, Singapore, and Hong Kong. Anil holds a degree in Physical and Health Education from the University of Toronto, a Masters of Law from the Osgoode Hall Law School, an MBA from the Rotman School of Management, and an Executive MBA from the University of St. Gallen, to name just a few of Anil's academic endeavors. Anil published, Mending Broken Fences Policing, a book on contemporary policing, the role of policing in modern society, and its relationship to the diverse communities represented in a postmodern world. He presented papers at the Southern Criminal Justice Association in Savannah, Georgia, USA, and at the Conference for Sustainable Leadership in Bangkok, Thailand.
Randy Scott
Randy Scott is an author, speaker, mentor, and the founder of Zenpowerment. With a degree in marketing, Randy spent a 25-year corporate career in international sales and marketing, while living in the U.S., Europe, and Asia. After nearly dying in a motorcycle accident at the age of 33, he realized that he had a second chance to live, so went in search of what really matters in life. His passion for the fusion of science and spirituality led him to compile the principles and tools of Zenpowerment. He's found a way to enjoy more peace, power, and purpose in life, as well as discover authenticity by uncovering who we are not in order to find out who we really are. Today, Randy is an executive mentor, speaker, and author. He does individual and group mentoring, as well as speaking on topics such as emotional intelligence, mindfulness, neural reprogramming, and standing in your power.
Jann Arden
Jann Arden is a multi-platinum, award-winning singer, songwriter, actor and author. Arden has released 14 albums with 19 top ten singles. Her most recent project, Hits & Other Gems was released in September 2020 and features Arden's hit songs "Could I Be Your Girl," "I Would Die For You," and a special live recording of her break-out international hit "Insensitive."Arden's accolades include 8 JUNO Awards including Female Artist of the Year and Songwriter of the Year, 10 SOCAN Awards and 4 Western Canadian Music Awards to name a few. In 2020, she was announced as an inductee into the Canadian Music Hall of Fame joining the ranks of Canadian music icons including Alanis Morisette, Bryan Adams, Barenaked Ladies, Bachman Turner Overdrive, Joni Mitchell, Shania Twain and many more. Arden has also been inducted into the Canadian Association of Broadcasters Hall of Fame, has a Star on Canada's Walk of Fame and has been awarded the Order of Canada. Arden has written five books, the most recent being her new memoir IF I KNEW THEN: Finding Wisdom in Failure and Power in Aging, released October 2020. IF I KNEW THEN follows Arden's 2017 Canadian best-seller, FEEDING MY MOTHER: Comfort and Laughter in the Kitchen as My Mom Lives with Memory Loss, which spent a combined 44 weeks on The Globe and Mail bestseller lists. Season 2 of Arden's CTV hit original comedy series JANN premiered in September 2020. With Arden serving as co-creator and star of the show where she plays a fictionalized version of herself, Season 1 of JANN was the most-watched new Canadian comedy series of the 2018-19 broadcast season. The third season of JANN is currently airing on CTV. Other screen credits include guest appearances in Wynonna Earp (Syfy), Private Eyes (Fox), The Detour (TBS), and Workin' Moms (Netflix).Whether she is captivating audiences with her heartfelt music, entertaining them with her quick wit or sharing her written word in a boldly honest voice – Arden is a Canadian original – a brilliant multi-dimensional talent.
Ryan Shore
Ryan Shore is a 2x Emmy Award and Grammy Award nominated composer, songwriter, music director, and conductor for film, television, virtual reality, games, records, concerts, events, and theater. Shore was Assistant Music Director and Contributing Composer / Arranger / Orchestrator for the 87th Academy Awards, where he worked with artists including Lady Gaga, John Legend, Adam Levine, Anna Kendrick, Common, Tim McGraw, Jack Black, Neil Patrick Harris, and Jennifer Hudson. Shore's 75+ scoring credits include Star Wars: Forces of Destiny (Lucasfilm), Star Wars: Galaxy of Adventures (Lucasfilm), The Not-Too-Late Show with Elmo (HBO Max), Love, Guaranteed (Netflix), Go! Go! Cory Carson (Netflix), Scooby-Doo! And WWE: Curse of the Speed Demon (Warner Bros), Sesame Street, and most recently additional music for the Lin-Manuel Miranda movie musical In The Heights (Warner Bros).
Billy Hayes
Billy Hayes was arrested at the Istanbul airport in 1970 with two kilos of hashish (cannabis) taped to his body and sentenced to life in prison. Five years later, Billy escaped from Imrali Island prison in the dead of night--rowing 17 miles across the Sea of Marmara in a raging storm. On his return to the US, Hayes wrote Midnight Express which was an instant best seller and made into an Academy award-winning film. When the film was released in 1978, Billy Hayes became a mythical figure--a modern-day Billy The Kid. 50 years later, he remains a cultural anti-hero known throughout the world.Since publishing Midnight Express, Billy has had an extensive career as an actor, director, writer and public speaker. His second book, Midnight Return: Escaping Midnight Express, explores his life after prison and the parallel lives of those he left behind. In 2013, Hayes published The Midnight Express Letters: From a Turkish Prison 1970-1975, a collection of the original hand-written letters used to write his first book. Midnight Express Epilogue: Train Keeps Rolling, will be published in the Fall of 2021. Billy has written and directed several plays and screen productions. He is a member of the Actors' Studio West Playwright/Director Unit.He credits the yoga he has practiced every day since he was incarcerated with getting him through the hard times and keeping him centered. Billy has supported prison yoga programs worldwide. Billy met his wife, Wendy West, at the Cannes Film Festival when Midnight Express premiered there in 1978. They've been married since 1980 and currently live in Las Vegas.
Barbara Ligeti
Barbara Ligeti has been a performer, spokesperson, writer, producer in various media. She is a holistic health counselor certified by the American Association of Drugless Practitioners. At Columbia Teachers College along with her double major in psychology and theatre, she was trained as a corporate and private coach. She is a master pilates teacher and also trained in mindful meditation and in Iyengar and kundalini yoga.Her coaching writers has resulted in internationally acclaimed one man shows (e.g. RIDING THE MIDNIGHT EXPRESS WITH BILLY HAYES), SUCCESSFUL BOOKS (e.g. New York Times Best Seller, NEGROLAND, A MEMOIR by Margo Jefferson, former Culture Critic of the New York Times) as well as product in film and television. Barbara lives to help folks to be heard, seen and appreciated. She is all about community and collaboration. In coaching she refers to herself as a "midwife for change".
Howard Kern
Howard Kern is a writer, coach, and corporate securities attorney. He graduated from Benjamin N. Cardozo School of Law magna cum laude and was an editor and published author of the Cardozo Law Review.Up until 2015, Howard's writing focused primarily on the law and his legal practice, though he did write articles and an occasional award-winning short story. However, that changed in 2016 when he was diagnosed for a second time with cancer. Unable to recruit the support of his family members with respect to his decision to decline Western medicine, Howard found that writing provided him with the missing support. Through his writing, Howard has successfully navigated himself to wellness. Howard's self-help treatment gave birth to ShiftPoetry™. ShiftPoetry™ provides a positive experience that can support other people as they deal with the sometimes-challenging realities of life.
Kevin Garratt
Kevin and his wife Julia met at the University of Toronto and first went to China in 1984 as English teachers, for one year. Over the next 30 years they lived in 7 different Chinese cities and worked in various capacities including teaching English, starting consulting companies, a training Centre, translation Co. and a Family Centre. They also operated an orphanage, founded a bilingual kindergarten, and worked with both House and Government churches. In 2007, they moved to the Chinese border city of Dandong on the China - North Korea border and started Peter's Coffee House. On August 4, 2014, they were "arrested" by the Chinese Ministry of State Security – the FBI of China - and charged with spying and espionage. They spent the next 6 months in isolation being interrogated by 3 investigators up to 6 hours a day. Then Kevin spent the next 19+ months in a prison with 900 other inmates while his wife, Julia was placed in quasi house arrest / bail pending trial. They were detained for of 775 days in China. Kevin, after being pronounced guilty of spying and espionage, was deported on September 15, 2016.Their dramatic story is documented in their memoir, Two Tears on the Window, released in November 2018.Now based in Abbotsford, British Columbia, Canada, Kevin and Julia continue to share their hope story and work in restricted access nations assisting with community development, social enterprise, mentoring and spiritual formation. They have four adult children and three grandchildren.
Blair Christink
After studying physics and mathematics at University of Toronto, Blair eventually worked in health sciences, where he became a chiropractor with further studies in Athletic Injury Management, Clinical Nutrition and Applied Kinesiology. Blair consolidated his skills and moved to Zimbabwe to serve the people there. For more than forty years, he's worked in six countries on four continents. During his career abroad, he worked closely with other health providers as a stand-alone practitioner, in health clinics and a children's orthopedic hospital. Returning to Canada in 2018, he now owns and operates his chiropractic practice at Upper Oakville Chiropractic Centre. He continues to do advanced studies on brain function, affective (mood) disorders, balance disorders and gait difficulties. Other conditions he handles are concussions, MS and Parkinsons disease.
Kristine DeBell
Kristine was raised on a small self-sufficient farm in upstate New York. As a young girl, she took ballet and studied voice. At 14, she began modeling for Macy's. Kristine also auditioned for and won the part of Marta in the musical THE SOUND OF MUSIC, at the Mac-Haydn Theatre. She spent four seasons with The Mac-Haydn Theatre. After graduation, Kristine began modeling for Ford Models. While with Ford, Kristine began appearing in feature films. Kristine starred in several motion pictures including MEATBALLS, BLOOD BROTHERS and THE BIG BRAWL (Jackie Chan's first American film).Kristine also appeared in a number of television pilots throughout the early 1980's and enjoyed many guest-star appearances in episodic television and movies of the week, including NIGHT COURT, EIGHT IS ENOUGH, BJ AND THE BEAR, and the award-winning soap opera THE YOUNG AND THE RESTLESS.She left the film and television industry in the mid-1980's to raise her children. Since moving back to Los Angeles in 2008, she has enjoyed steady work as a film actress, appearing in HUNTER, A HALLOWEEN PUPPY, and A TALKING CAT?!?, and several other children's films.
Ashley Stahl
Ashley Stahl is counter-terrorism professional turned career coach and author of the book You Turn: Get Unstuck, Discover Your Direction, Design Your Dream Career, and she's on a mission to help you step into a career you're excited about and aligned with. Through her two viral TEDx speeches, her online courses, her email list of 500,000 and her show, the You Turn Podcast, she's been able to support clients in 78 countries in discovering their best career path, upgrading their confidence, and landing more job offers. She maintains a monthly career column in Forbes, and her work has been also featured in outlets such as the Wall Street Journal, CBS, SELF, Washington Post, Chicago Tribune and more.
Dave Hutchison
Dave Hutchison is a retired former professional ice hockey defenceman who played for the Philadelphia Blazers and Vancouver Blazers of the World Hockey Association, plus the Los Angeles Kings, Toronto Maple Leafs, Chicago Blackhawks and New Jersey Devils of the NHL. He was noted for his aggressive, hard-nosed defensive play more than his offensive prowess. He often played in a defensive tandem with defensemen such as Börje Salming and Doug Wilson. He was chosen 36th overall by the Los Angeles Kings in the 1972 NHL Amateur Draft but chose to play for the Philadelphia Blazers and the Vancouver Blazers of the World Hockey Association for two seasons.In 1974 Hutchison finally joined the Kings and began a ten-year career almost exclusively in the NHL. He retired in 1984.
Joe Tilley
Joe Tilley is the retired Sports Anchor for CTV News Toronto. Joe had a successful career as an amateur boxer: Golden Gloves champion, three-time Alberta welterweight champion and bronze medallist at the 1978 Canadian championships. Since signing on as the 11:30 pm sports anchor in 1984, Joe has developed a dedicated audience and viewership that is attributable to his enthusiastic and energetic on-air style. He was well known for his program features that include 'Swiss Picks' and 'The Excellent Sports Adventure'. Joe now hosts an online show called: Joe Tilley's Great Canadian Sports Show.
Evan Hirsch
After a successful career serving people in hospitality management, and later in entertainment, as a professional mobile DJ, emcee, and game show host, Evan's impulse to devote his life toward making a more substantial contribution to improving our world became too pervasive to ignore, and he sought out a wider reach for his inspiration and ideas. Through philanthropy, Evan discovered new ways to support programs he felt would proffer what seemed like good ideas to advance our collective progress toward a society that is more focused on the health of us all and our planet, including science museums, humanitarian organizations, and custodians of natural Earth restoration. Helping to encourage our conscious evolution toward a thriving next chapter for humanity by spreading life-nurturing information, philosophy, and useful resources now define his life's purpose, and S.O.U.L. is the outlet he uses to pursue that. Evan believes that we can choose to write a very different next chapter for ourselves individually and collectively; and that we can choose to make it a love story that supports the thriving of us all.
Gabor Maté
Gabor Maté (pronounced GAH-bor MAH-tay) is a retired physician who, after 20 years of family practice and palliative care experience, worked for over a decade in Vancouver's Downtown East Side with patients challenged by drug addiction and mental illness. The bestselling author of four books published in over 30 languages, Gabor is an internationally renowned speaker highly sought after for his expertise on addiction, trauma, childhood development, and the relationship of stress and illness. His book on addiction received the Hubert Evans Prize for literary non-fiction. For his ground-breaking medical work and writing he has been awarded the Order of Canada, his country's highest civilian distinction, and the Civic Merit Award from his hometown, Vancouver. His books include In the Realm of Hungry Ghosts: Close Encounters With Addiction; When the Body Says No; The Cost of Hidden Stress; Scattered Minds: The Origins and Healing of Attention Deficit Disorder; and (with Gordon Neufeld) Hold on to Your Kids: Why Parents Need to Matter More Than Peers. Gabor's next book, The Myth of Normal: Trauma, Illness and Healing in a Toxic Culture is due to be published Autumn, 2022. To learn more, join his e-news here: https://www.drgabormate.com.
We Help Companies Create Amazing Cultures
Healthy People
Healthy Cultures
Healthy Companies